Hi everybody,

We've set up a subscription service as a way to keep the label ticking over, and as a way to give people who support us the opportunity to access some releases and items specially made for them.

We've tried to make the rewards worth your while as this kind of support is really helpful to us and we want the things we give in return to reflect that.

Obviously there is no requirement for you to do this - it is just an optional way to support the label. Non-subscribers will still have access to the same stuff that they do now, plus future releases as and when they come.
Here's what you get:
All the new music we release

streaming instantly on your mobile device via the free Bandcamp app, and also available as a high-quality download.*

Access to subscriber-exclusive messages:

These back-catalog releases:
The satisfaction of knowing you're supporting us in a sustainable way.
Join:
For £5/month, you get everything above.

You're a subscriber

Thank you!

For £10/month, you get everything above, plus:

- Bingo Records T-shirt (when they come - please message you size S, M, L of XL. All are unisex)

- Bingo Records compilation CD celebrating our first three years as a label (due July).

- Ticket to next year's Bingo Fest (we will refund the value of the ticket if the festival does not go ahead for whatever reason).

- All of the above.

*****

THIS IS LIMITED TO 49 PEOPLE. BANDCAMP WON'T LET US SET A LIMIT BUT WHEN IT HAS GONE WE WILL PUT A NOTE ON HERE AND ANYBODY WHO ORDERS IT AFTERWARDS WILL BE TOLD SO THEY CAN UNSUBSCRIBE AND CHOOSE A DIFFERENT LEVEL.

You're a subscriber

Thank you!

For £40/month, you get everything above, plus:

THIS WAS LIMITED TO 1 PERSON AND HAS NOW GONE. PLEASE DO NOT ORDER THIS.

*****

- The last remaining unsold copy of the first Bingo Records release. This was the Bingo Records EP featuring The Bluest Blues and My Museum by Mr Ben, and Only in my Head, Shame and It's Okay by Sun Drift. These have been sold out since December 2017 but I just found one last one in my wardrobe.

- A test pressing of every future vinyl release while you are a subscriber (that we get test pressings made for - this will be the vast majority of them).

- All of the above.

You're a subscriber

Thank you!
* Downloads are DRM-free and available in MP3, FLAC and
more
.
Bingo Records
UK
Bingo Records was founded in Lancaster in 2017 and is now Sheffield-based.

-------------

Bingo Records
Sheaf Plate Works
Arundel Street
Sheffield
S1 1DJ
Upcoming release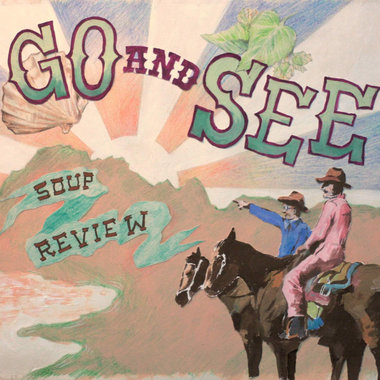 Go and See